73 "Vogue" Questions
1. What is your usual Starbucks order?
Grande Iced Caramel Macchiato!
2. What does your workstation look like right now?
3. All time favourite food?
Sushi! Or maybe char siu fan.
4. Favourite author?
Fiction: Roald Dahl
Non-Fiction: Sarah Knight
5. What do you think of open relationships?
Not for me, but as long as everyone is happy, comfortable, and most importantly, aware of the situation then go for it.
6. What is your favourite video game?
7. Guilty pleasure treat?
Peanut M&Ms
8. Favourite movie?
Animated: Meet the Robinsons
RomCom: 27 Dresses
9. Favourite book?
Toss up between, Fantastic Mr. Fox by Roald Dahl and The Old Man and the Sea by Ernest Hemingway.
10. Twitter or Instagram?
Instagram! A picture tells 1000 words as they say, and as much as I like tweeting my train of thought, I prefer to let my photos do the talking for me.
11. Desktop or laptop?
Laptop!
12. Best advice you've ever received?
Say yes.
13. What project are you working on right now?
A blog series about what being bi/multilingual means for different people, and a YouTube monthly vlog series, since daily-vlogging is just a bit much for me.
14. Favourite colour?
Blue
15. Did you get good grades at school?
For subjects I loved, yes. For subjects I hated, also yes. For subjects, that absolutely made no sense to me, no.
16. Dream job?
Something in theatre, something where I can work with kids, something that allows me to pay the bills and still have a life outside of work.
17. Played any sports?
Rugby and Kung Fu were the main two.
18. Do you have a degree?
It's a First Class Bachelor of Arts with Honours in Drama and Theatre Studies
19. Nationality?
German!
20. What is your favourite kind of blog post to do?
Something light and interesting with a small takeaway from it like this, or something outrightly difficult to talk about that I think needs to be shared, like this!
21. What do you like to collect?
Ticket stubs from movies, shows, and other events.
22. Describe yourself in three words.
Determined to succeed.
23. If you were a rapper what would your rapper name be?
Lil' Corn
24. Who was the last person you DMed?
25. What's on the top of your wish list right now?
26. Hogwarts house?
Hufflepuff!
27. How many tattoos do you have?
4! But maybe by the time this gets posted I'll be up to 5… (sorry mama!) ・ peep them here
28. What are you most grateful for this year?
29. What's the best thing that's happened to you this month?
I made a bucket list and really started to get out and do things!
30. What's the best thing that's happened to you today?
When I said "come Luna", my cat came to me.
31. What's the best thing ever?
Eating ice cream on a hot day while reading your book, after you've been frolicking in the pool.
32. Favourite season?
Summer
33. Favourite holiday?
34. Which fictional character do you relate to most?
Toss up between Rachel Greene and Monica Gellar.
35. Do you like surprises?
Hell yeah! But I also like figuring things out, so the best surprise is one where the surpriser is at least 3 steps ahead of me.
36. What's the biggest surprise you've ever had?
My boyfriend got me headphones for my birthday and I just wasn't expecting them.
37. What's a surprise that made you cry?
My boyfriend wrote me an adventure story for my birthday one year and then read it out loud to me, kind of like Eugene from Tangled.
38. What's the best surprise you've ever given anyone?
While we did long distance at Uni, I surprised George by visiting him. Or that time I sent my best pal Thai food for his birthday during his year abroad in Spain.
39. Do you like muffins?
40. Do you cook often?
At least once a day.
41. What's your favourite dessert?
Cheesecake
42. Is there a dessert you don't like?
Anything with raisins in it.
43. Cake or pie?
Pie
44. What's your least favourite food?
Celery or coriander
45. What's your favourite condiment?
Ketchup? Maybe dumpling sauce if we're having dumplings.
46. It's 4am on a Saturday night, what would you eat?
Ramen noodles.
47. If you could teach a college class what would it be called?
Not Giving a Fuck 101
48. Best animated film?
49. What has a guy done or said to impress you?
"I was going to order you that book, but then I thought, she's probably going to order it herself.. and then you did. So I guess I'll just surprise you with something else."
50. Best thing to do on a first date?
Coffee and a leisurely walk somewhere
51. Worst thing to do on a first date?
Picking an activity that doesn't have an easy out.
52. What's the funniest pick up line a guy could use on a girl?
"Do you like cheese?"
53. Best comic book character?
Salem from Sabrina the Teenage Witch
54. What are three things that are always in your purse?
Keys, wallet, lipstick.
55. Favourite drink?
Lemon squash
56. If you could play a historical character who would it be?
Maya Angelou - recent history counts right?
57. Kittens or puppies?
Puppies!
58. Favourite sushi roll?
Avocado and soft shell crab roll.
59. What kind of lipstick do you use?
60. What kind of foundation do you use?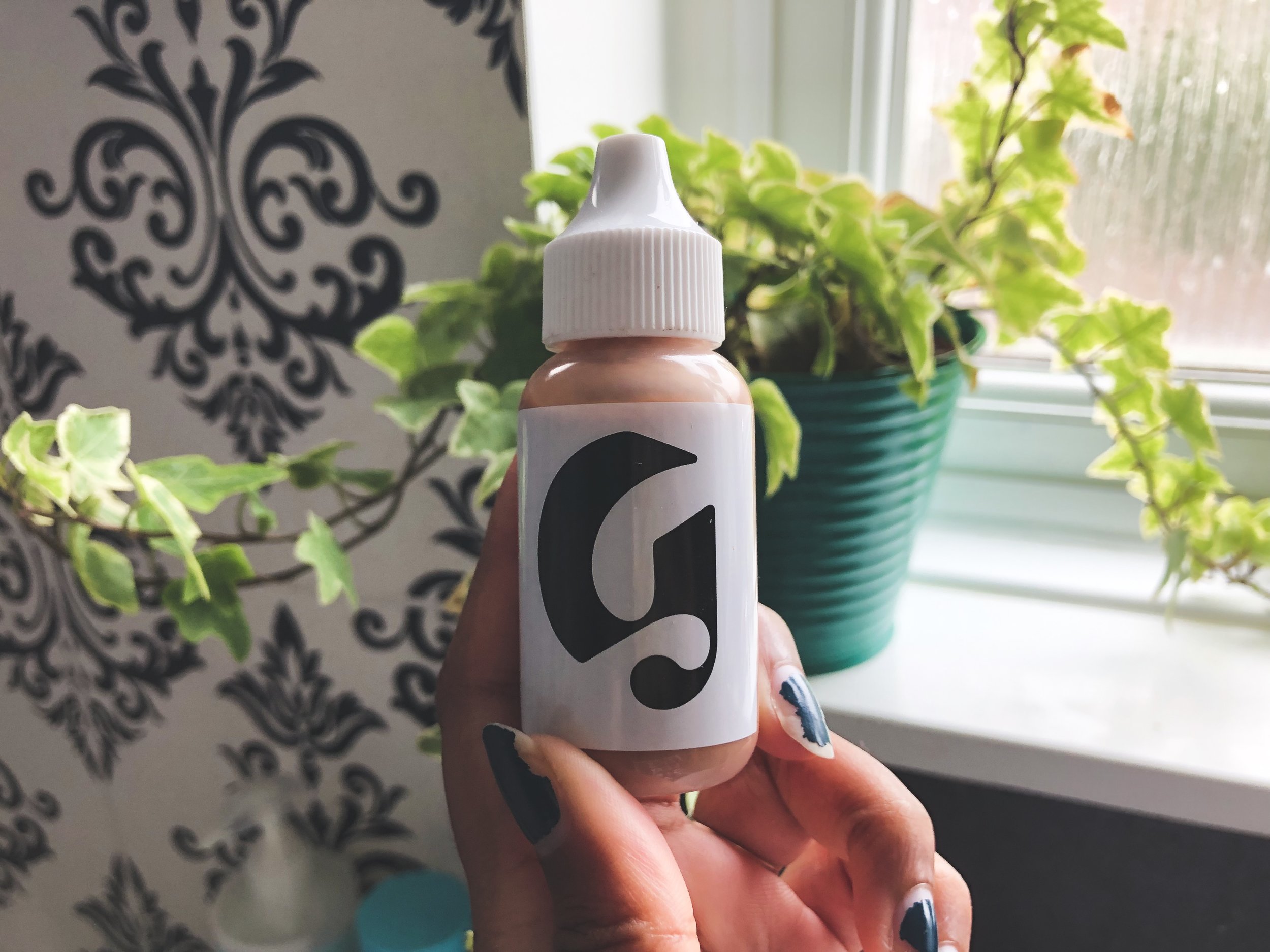 Glossier Perfecting Skin tint in g4
61. Blow dry or air dry?
Air dry
62. Who is your fashion icon?
Me, circa 2004.
63. Favourite Disney character?
from Princess and the Frog
64. What are you doing tomorrow?
Getting my eyebrows done, working, and then bowling with some uni friends.
65. Movie you laughed the hardest through?
Thor Ragnarok
66. Movie that made you cry?
Always Be My Maybe
67. If you could sing a duet with someone who would it be?
James Charles, lol
68. If your life was a song what would the title be?
At Least You're Trying
69. What's your favourite animal?
Dogs! Elephants! My cat!
70. Favourite illustrator?
71. Person you want to have coffee with?
My best friend, Alice
72. What's a country you wish to visit?
Iceland
73. Best way to decompress?
Video games!